May I introduce my team?
Sebastian Poll
Managing Director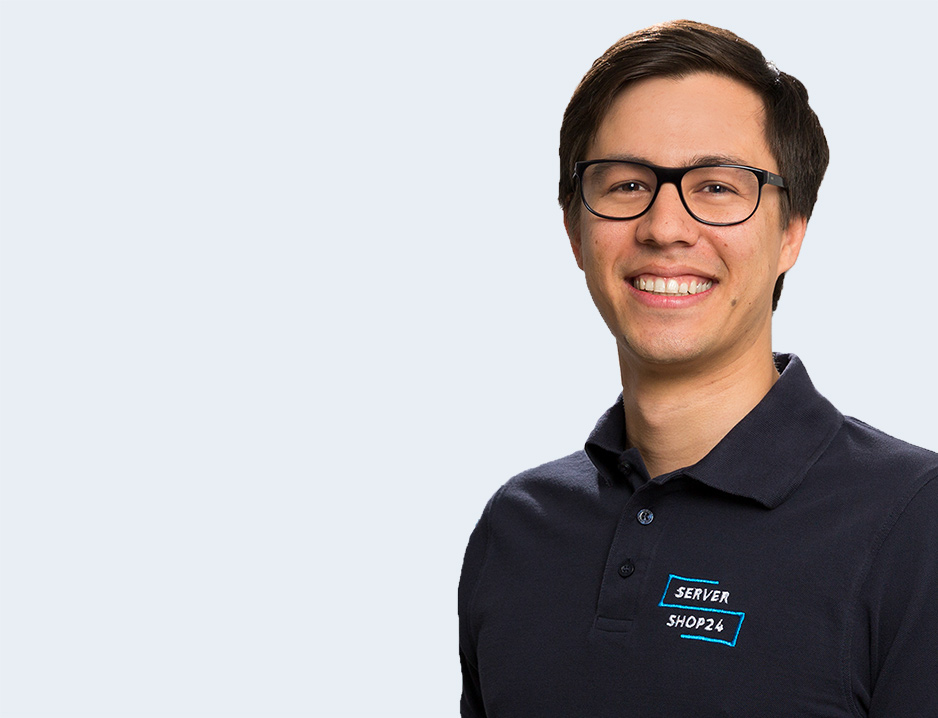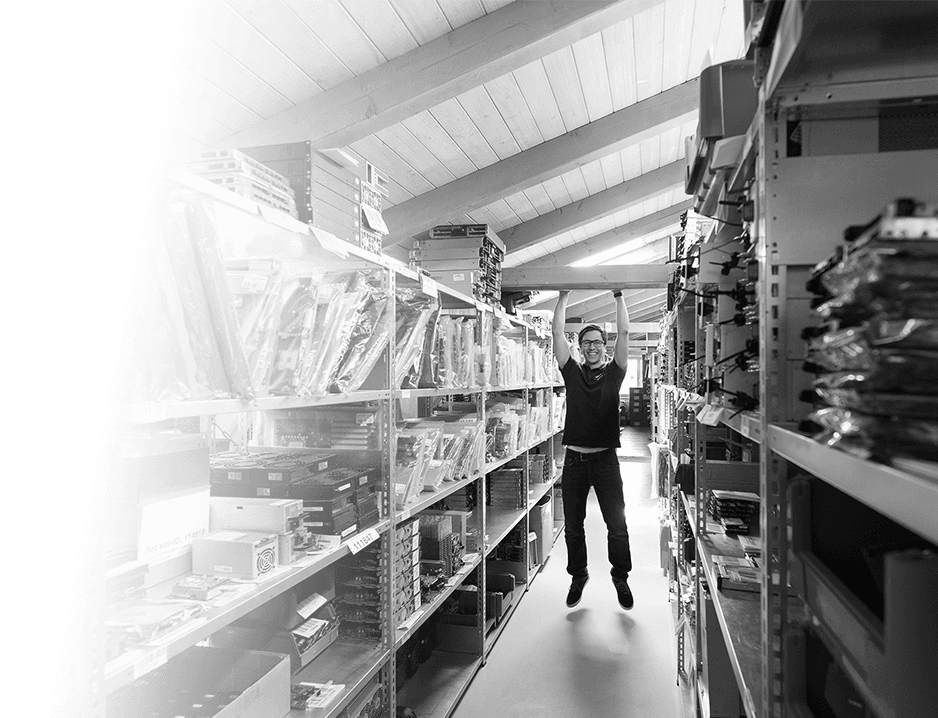 Founder & Managing Director
Sebastian – our 'El Capitan' has set the course of the Tradeo GmbH since its foundation in 2010. His high level of motivation and his passion for this business have since helped the company flourish. His recipe for success: Take one IT enthusiast and add a large dash of personal and economic skill. As business owner and managing director, he is, of course, responsible for everything and everyone in the Tradeo universe..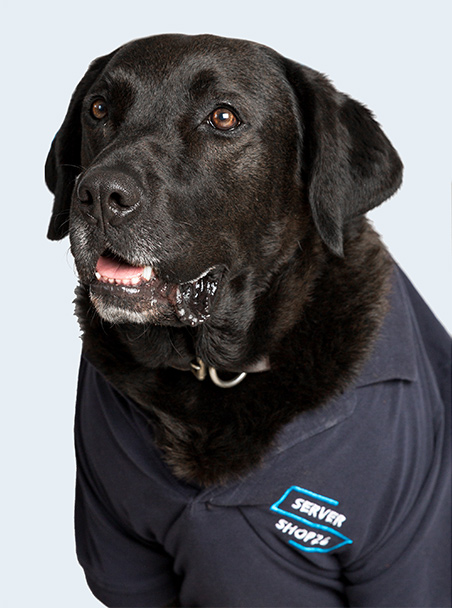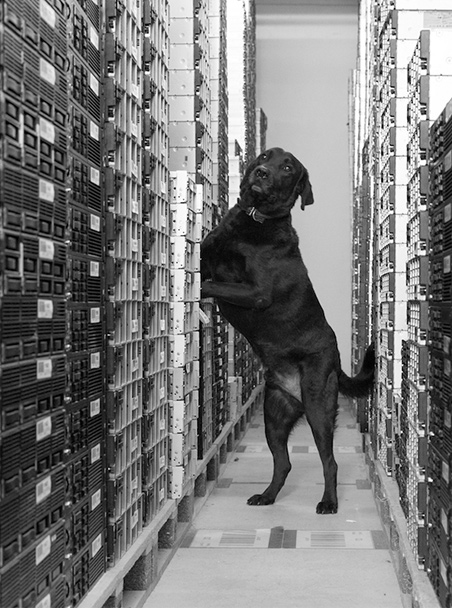 Feel-Good Manager & Food Control
Ludwig has various jobs: For one thing, he greets all visitors and employees and he informs us about deliveries and collections as soon as the doorbell rings. In addition, he uses his excellent sense of smell to make sure all meals are of the best quality and he never gets tired of offering his services as a professional meal taster. He is modest enough to accept a pat on the back from his fans in the different departments as a sufficient reward for his good work – and he won't say no to some treats. At least long as our boss is okay with it, since Ludwig's weight has a bit of an upwards tendency :-)
Sales, Purchasing & Technical Support
Libor leads our sales and support team. We are glad that our customers can benefit from his experience as well as his motivation to solve any problem they might have. Customers love his friendly personality – no matter if you buy something in our shop or if you have to return it for one reason or the another. He and his team do their best every day to make sure that you get excellent replies to your requests without delay!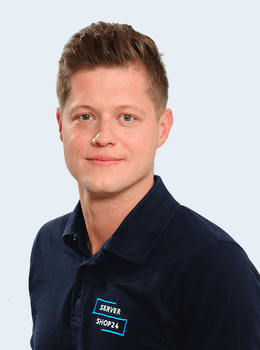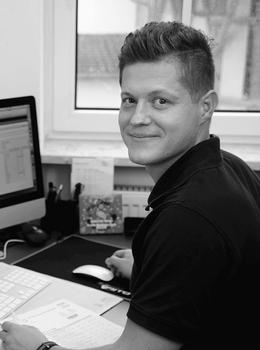 Sales & Customer Support
Alexander is the master of return shipments. No matter for what reason you have to return an order – our company's Matthias Schweighöfer lookalike is the ideal person for the job and will make sure that everything runs smoothly and quick. Talking about quick – that's also how he walks! When our Alex runs through the company, he likes to add some engine sounds. Here goes the returns wagon!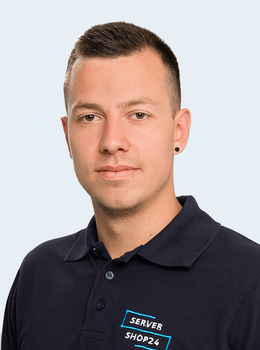 Sales & Customer Support
You have any questions concerning our products? You are already our customer and you require support? Dennis knows what to do, no matter what the problem may be. He takes care of customer calls, e-mails and tickets – with enthusiasm, great care... and his headset.
Sales & Customer Support
Straight from university to a job at our company. Our experienced hardware DIY'er is just the right person to lend his extensive knowledge to our customers. Creating new items in our shop and managing returns is also part of his job. A real jack of all trades, that one!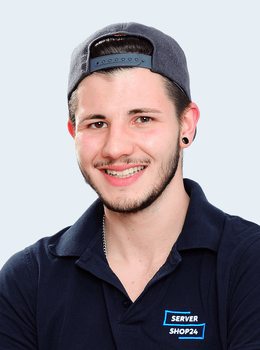 Sales & Support
Our hobby boxer Michael helps in our Sales and Support Team to work through the individual requests of our customers quickly and efficiently. Ring free and gum shield in here comes our Michael.
Sales & Support
Nadine is our good soul in the home office. Even though she has her home at the other end of Germany, she is an indispensable member of the ServerShop family. She takes care of all issues around order processing with a lot of enthusiasm. One customer has paid twice, another too little - our Nadine notices every little thing.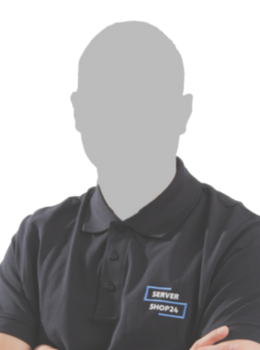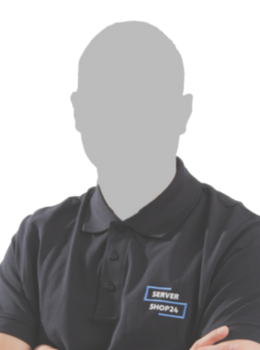 We are hiring!
You'll find all open positions on tradeo.de/jobs. But whatever floats your boat - if it's hardware, sales or something in between: Let us know and we'll figure out how we can put your photo on this page!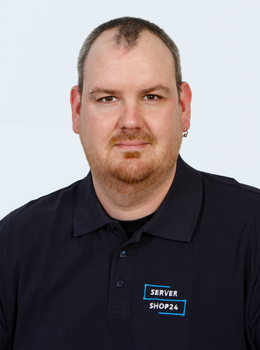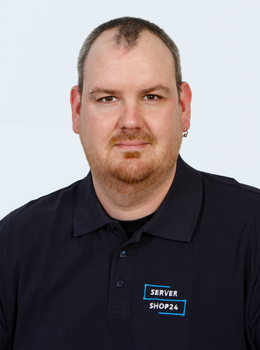 Marketing
Thomas is our man for marketing. With his sleeves rolled up, he hunts for the best well-worded texts during the day and hunts while collecting trophies in his online hunting game at night.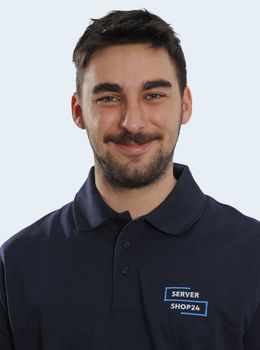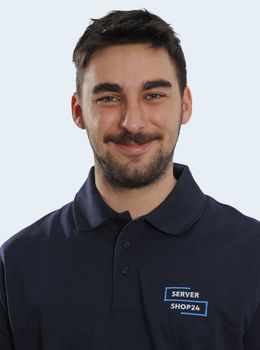 Photography
Our Michael not only takes aim at us, but also at everything we have to offer in terms of products. He puts nothing in the shade and shows everything from the best side!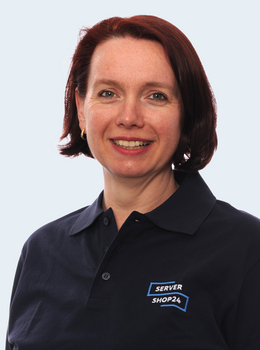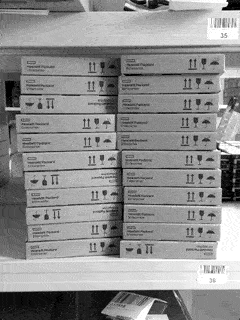 Logistics
Susann manages our logistics department with great accuracy. Wherever she appears, she is "present" and spreads good humour to everyone with her fresh manner. Her experience in the warehouse makes her a real jack-of-all-trades.
Logistics
Our Claudia has a heart for our customers. That's why she packs their orders with love every day and then sends the packages on their journey around the world.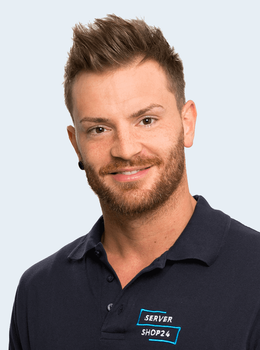 Logistics
This strong man will carry any server. Patrick packs even the most bulky hardware with the utmost care and we often marvel at how easy he makes it look.
Logistics
The second part of the "Dragi Brothers" entered the ring of the ServerShop24 circus a little later, but since then he regularly gets "standing ovations" from our audience for the quality he displays in server logistics. And as befits a circus, he is a real team player!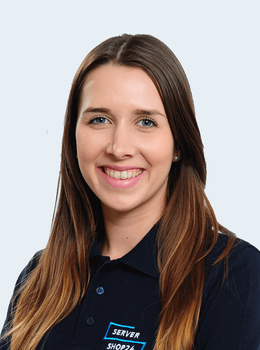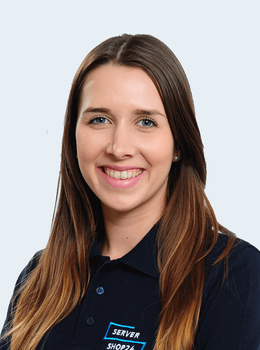 Human Resources
Sophia has been with us for quite some time now. She worked for us a as a working student for a few years. At some point, however, you have to say "Bye Bye University" and start a job – since she studied business economics with HR as her main focus, she is now doing a great job when it comes to managing our staff and potential new colleagues. She puts it like this: "I enjoy human interaction and everything that comes with it – that's why I'm in human resources"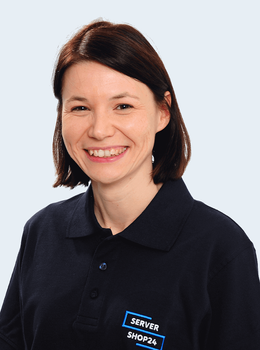 Accounting
Our Michaela knows the ropes! The ropes being her numbers! She and Hans are responsible for everything that has to do with accounting. Outgoing and incoming payments alike – these two have everything under control!
Accounting
Hans is our master of receipts, payments, and refunds. He never misses any faulty receipts, transposed figures or open positions. So he's a typical boring accountant? Far from it! In the summer, our Hans has gasoline running in his veins and he loves to go on tours on his gigantic machine – he has decades of experience when it comes to biking!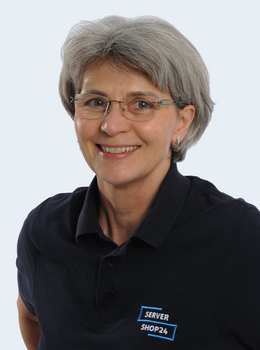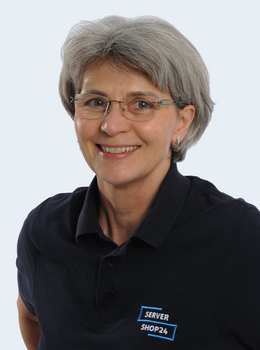 Assistant to the management
Our Hildegard, as assistant to the management, is an indispensable support for Sebastian. She is an organizational talent, never shies away from a new task or a new topic, and even gets the web store back in order when a setting in the machine room is stuck. No matter what is going on, Hildegard gets stuck in!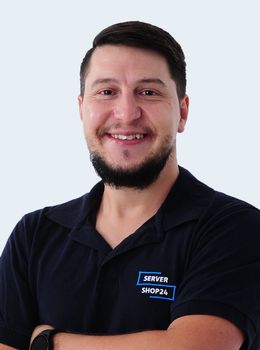 Warehouse
Any uncertainties? Then Manfred!! Do you need help? Then Manfred! He leads the warehouse team with great precision and expertise and is also happy to take care of all matters beyond that. His everlasting helpfulness and cordial manner make him so popular not only in his department.
Warehouse
Ramona helps the warehouse team with all the work that needs to be done. Of course, it is especially important that every product is in the right place. With 166,000 products stored, we are infinitely glad that our Ramona also keeps track.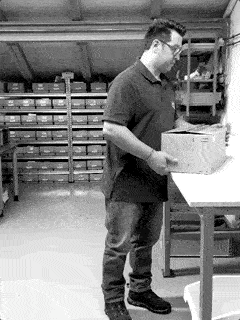 Warehouse
When the correct things, the right quantity, at the right time and with the right handle come together everywhere, there are two possibilities: Either Taner is in the warehouse and takes care of our goods there, or he whips up something in his kitchen to take back to the office the next day and make a posting to our hip inventory. In both cases, it's a win-win for everyone!
Warehouse
Our Daniela has a knack for stock-keeping! Skilfully and confidently she whirls between the shelves and makes sure that everything is correctly placed and booked.
Technology
Christa has been an employee from the very beginning and is therefore a company cornerstone. She has perfected her knowledge and know-how over the years and has already passed it on to many new colleagues! Our Christa is an integral part of the team in the technical department and also the good soul of the company - because she has the right thing for every little ailment.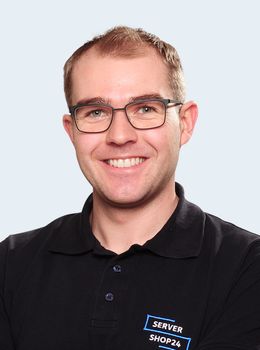 Technology
Stefan is on duty as support in the area of server technology. When our full-time farmer isn't tending to his hops, he's configuring and screwing away like a world champion. And if a server doesn't work? Then he gives it a jump start!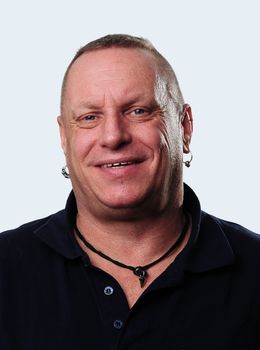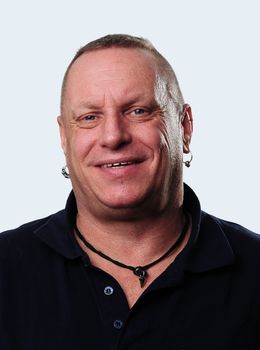 Technology
Hardware shell, software core! Steffen is a real machine when it comes to building, repairing and software configuration of the servers! Our all-round talent also has an eye for optimization when he's not on his motorcycle!
Technology
Peter is one of our experts for upgrading and customizing servers. He is passionate about what he does and will configure your dream server in no time.
Technology
Our technical employee Etienne configures your desired server. He also helps out in our in-house recycling department. He professionally disassembles old servers, sorts out parts that are still usable, and disposes of the rest properly.
Technology
Jana disassembles our servers skillfully and confidently. She juggles the screwdriver just as well as her colleagues. Will she soon be able to do the same with servers? In any case, she fits perfectly into the team of our technical acrobats!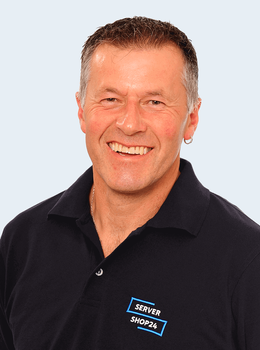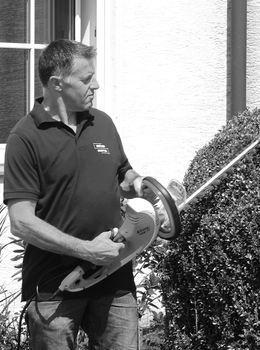 Janitor
Hans is our facility manager. He takes care of all the manual issues around the company premises. Whether the greenery needs to be trimmed or a new light bulb is needed - our Hans is on the spot!